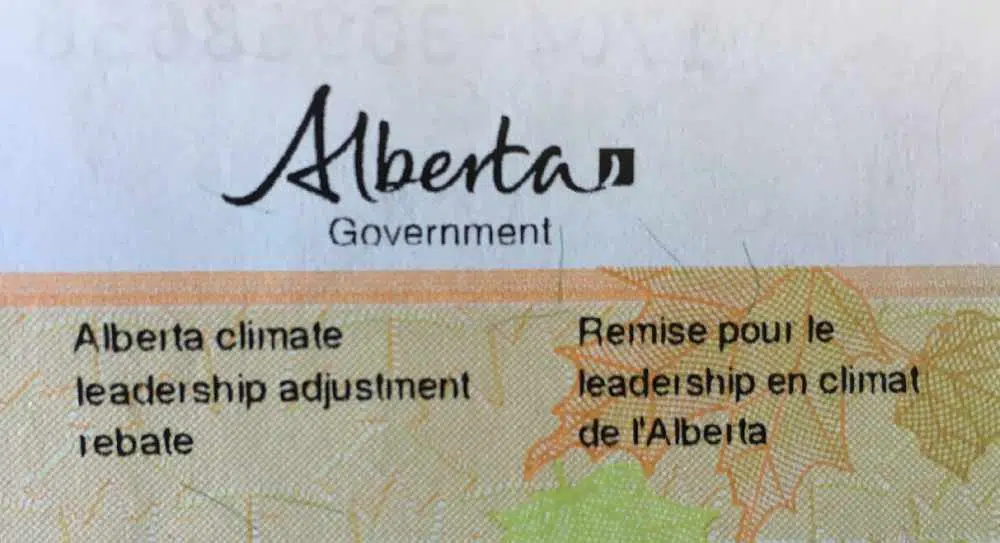 We're now in "phase 2" of the carbon tax in Alberta.
Its a good thing its warmed up—because when it comes to natural gas—the tax has increased by about 50-cents per gigajoule…
Gas—its up to 6.73-cents per litre—–but it doesnt apply to electricity or farm fuels.
Meanwhile–the carbon levy rebate is up as well—-and if you're in the running for one—-you might notice it in your bank account this week.
Thats if you do direct deposit.
If you're old school and wait for a cheque—it might take  just a little bit longer.
In 2018, 60 per cent of households are expected to receive a full or partial carbon levy rebate.
A single adult earning up to $47,500 per year will receive a rebate of $300.
A couple earning up to $95,000 per year will receive a rebate of $450.
A couple with two children earning up to $95,000 per year will receive a rebate of $540.
Parents that qualify for the rebate will receive up to an additional $45 per child (to a maximum of four).
Albertans do not have to apply to receive the rebate, but must file their 2016 and subsequent income tax returns to be eligible.
The rebate is non-taxable and also refundable, meaning Albertans will receive it even if they pay no provincial income taxes.
Questions about an individual's or household's rebate or eligibility may be directed to the Canada Revenue Agency (CRA), which is administering the program on the province's behalf: 1-800-959-2809.