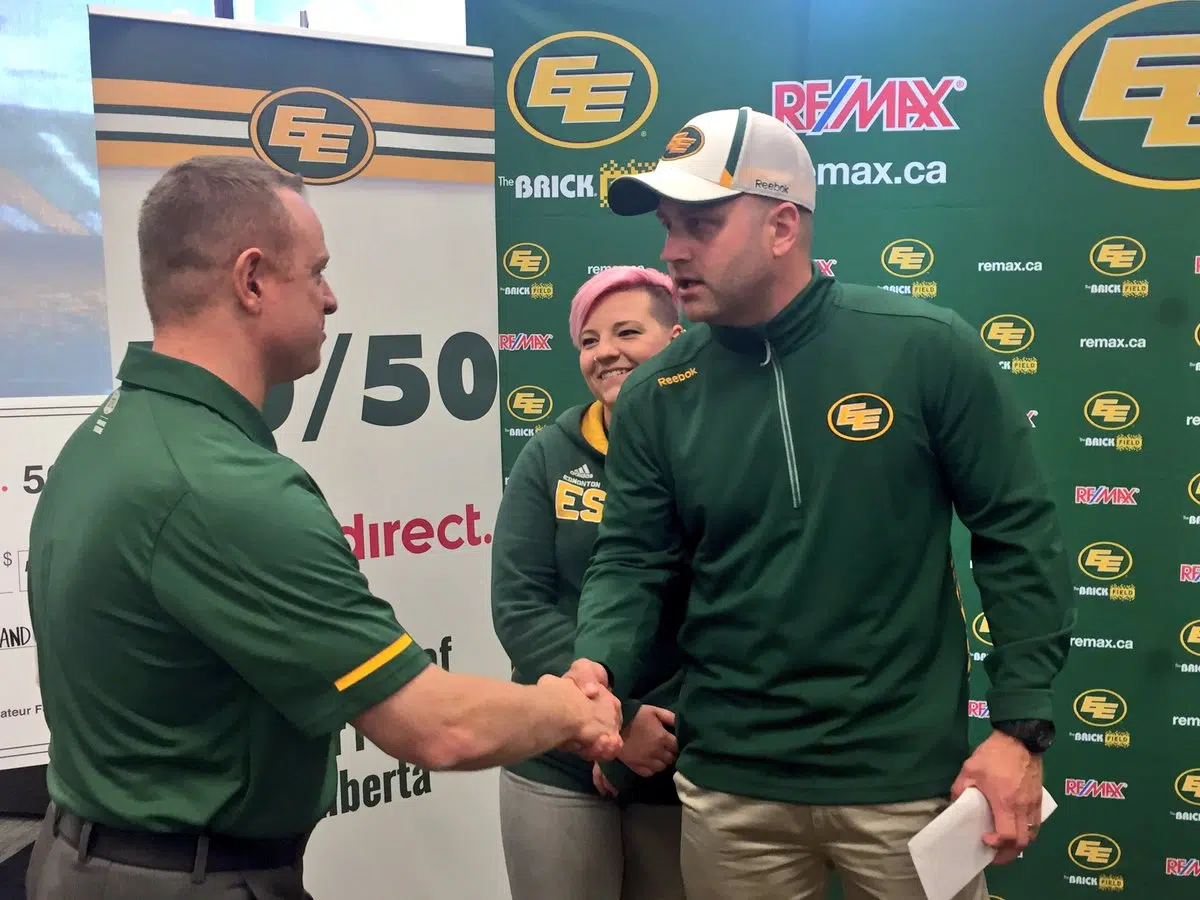 We now know who the winners are of that huge 50-50 jackpot from last Friday's Eskimos' game…
And they are….. Quentin and Samantha Ebertz—-who were sitting in section J at Commonwealth that fateful night—-and who are lifelong Eskimos' fans.
Now they're more than 435-thousand dollars richer. They were asked how many tickets they bought Friday night:
"We bought one 20-dollar ticket. We've been buying one ticket every game–just part of our ritual. We get to the game, find the first line–buy a ticket—grab some pop and popcorn–find our seats and sit down."
The two have been Eskimos fans forever—and Quentin actually proposed to Samantha back in 2011.
They had reached out to the club—and got engaged on the field on the first week of September that year.
As for what they're going to do with the money—they're going to pay off thei
r debts—have a "little bit of fun" with the money—-and then go from there.  (photo credit–Edmonton Eskimos)